Manufacturing & Industrial Waste Services
In the highly competitive and fast-paced manufacturing industry, production never stops. And your day-to-day operations inevitably produce waste. You need a waste and recycling solutions partner you can count on for reliable performance, convenient service, and a commitment to environmental responsibility.

Featured Manufacturing & Industrial Solutions
We offer sustainable, convenient, and customizable solutions for your business.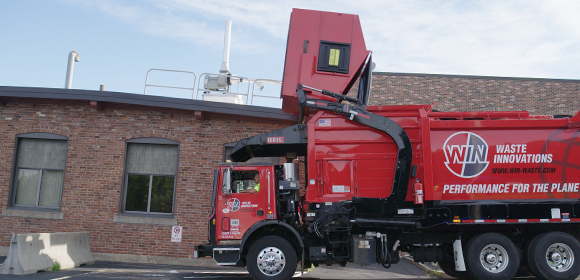 Commercial Dumpster Services (Waste & Recycling)
Convenient waste and recycling collection, backed by our 100% Service Guarantee and committed to environmentally responsible waste management.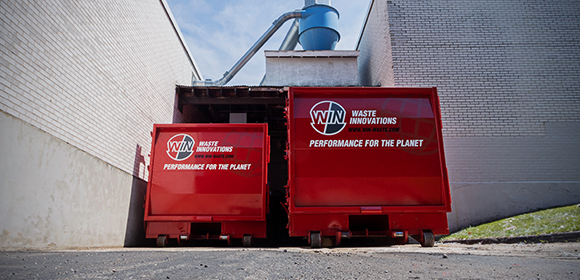 Compactor Services
Customizable compactor solutions to reduce waste volume, minimize dumpsters and hauls, and cut down on costs.
Size Up Our Dumpsters
Compare our available dumpsters to find the right size for your manufacturing business, or contact us for a recommendation.
Benefits for Your Manufacturing Business
Keep your costs down
Dependable service, consolidated invoices, and flexible waste management solutions — including customizable compactors to reduce waste volume — that will help you manage costs, maximize efficiency, and choose the right approach for your business.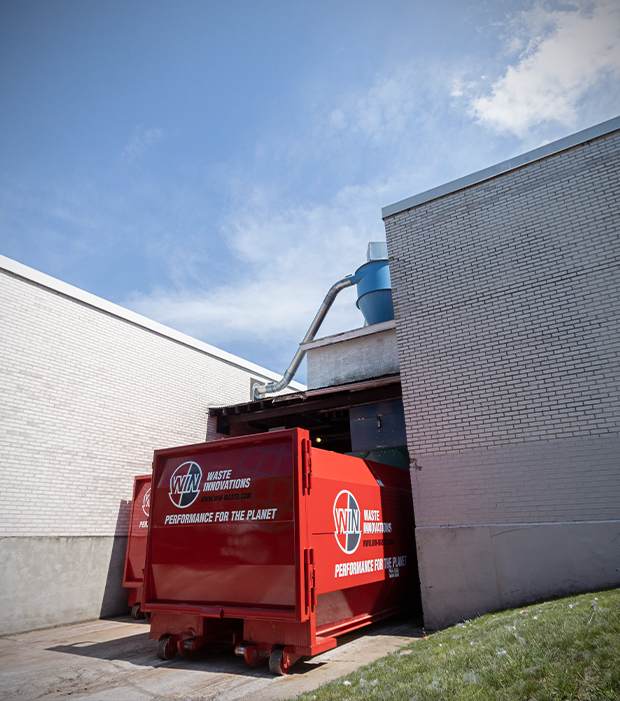 Manage complex waste and recycling needs
There are complex regulations and requirements for managing multiple waste streams in the manufacturing industry. We offer a wide range of solutions, industry expertise, and personalized service you can count on to help you identify opportunities and keep your facility in world-class condition.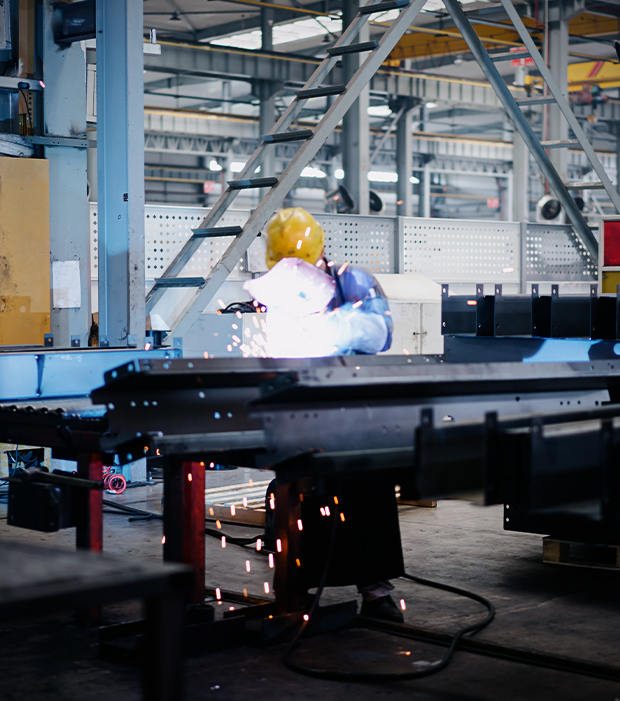 Meet your sustainability goals
WIN Waste Innovations is green by design through our curb-to-grid approach and waste-by-rail transportation. Improve the environmental efforts of your business, divert more waste from landfills, and track progress towards your sustainability goals with monthly sustainability reporting.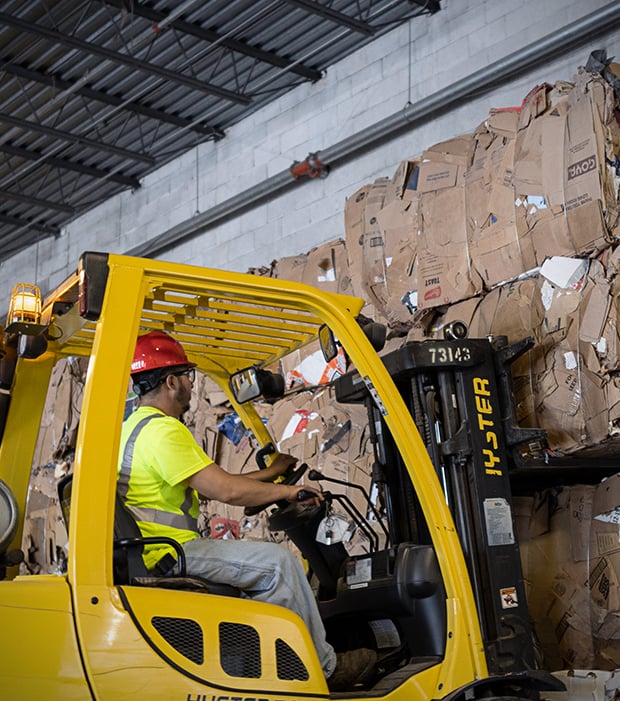 Customer Spotlight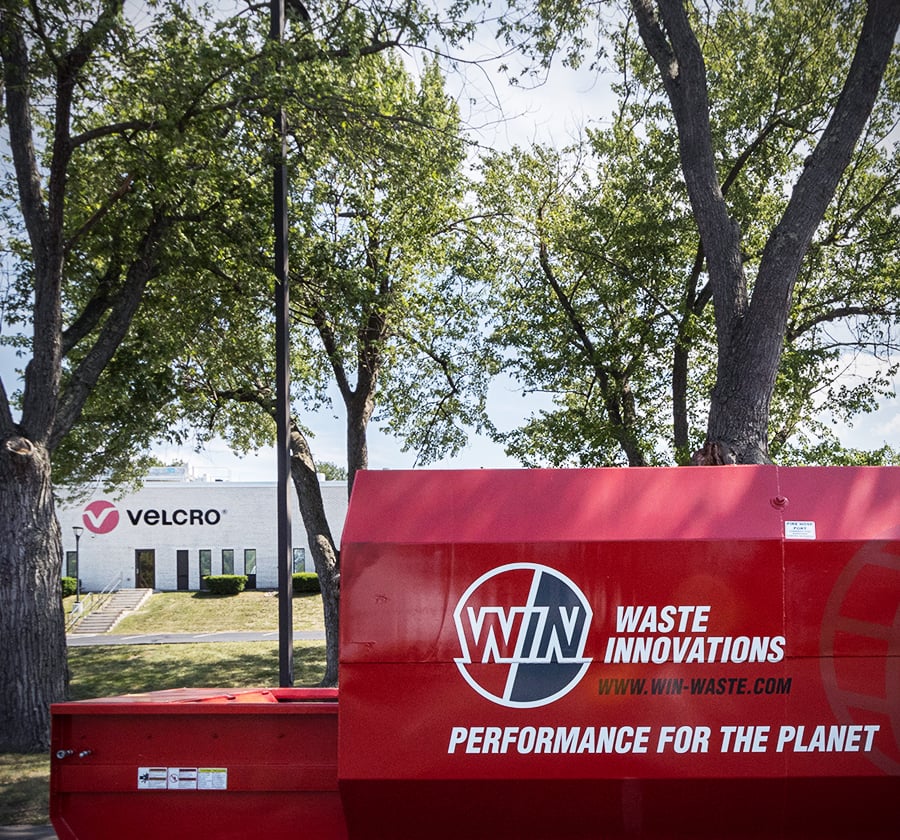 We switched to WIN Waste Innovations because of the opportunity to reduce our environmental impact by diverting our waste from landfills. The service has been on time, as scheduled. And, they have been responsive to any needs or special requests we have made.
WIN Waste Innovations' Unmatched Service
We're proud to deliver a level of service that other companies don't match.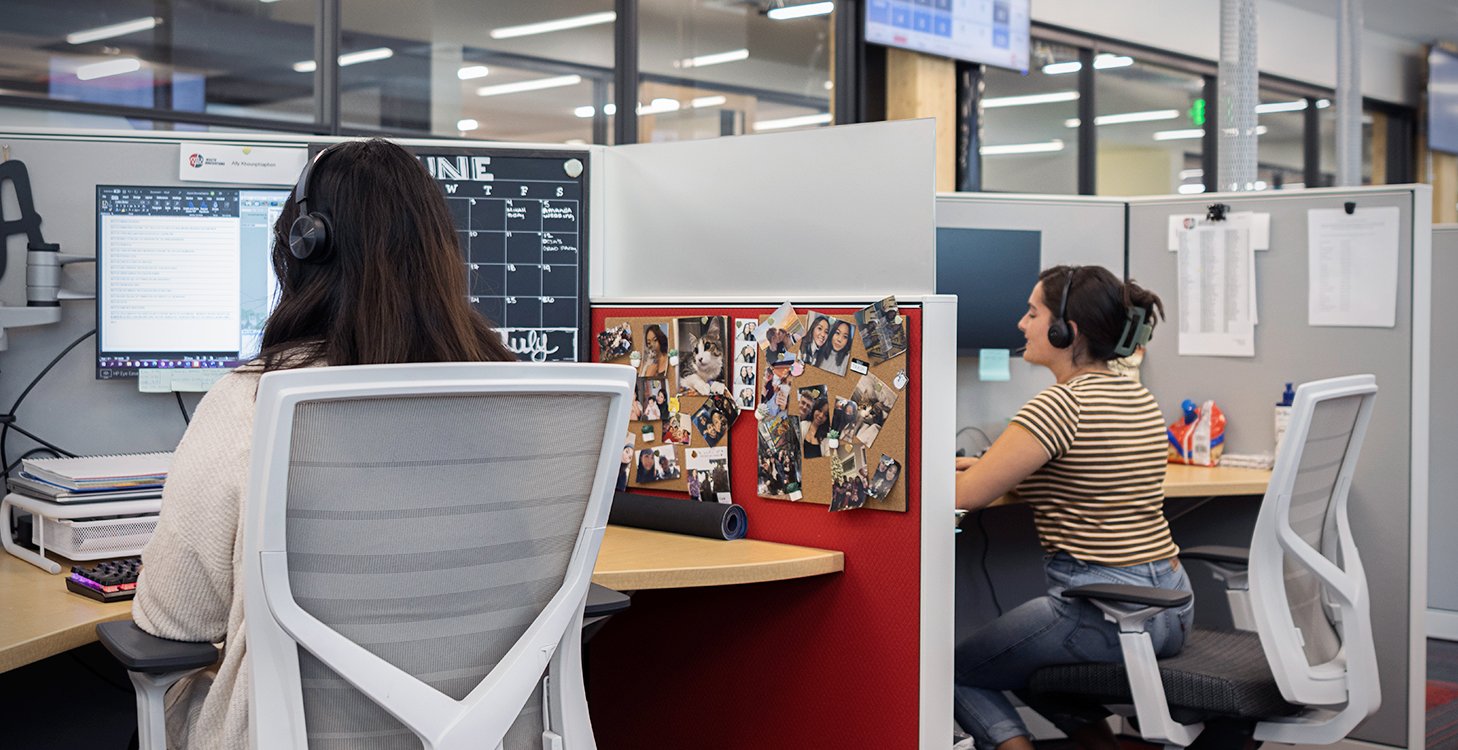 Responsive Team
We're there to handle every question or request in a friendly, timely way.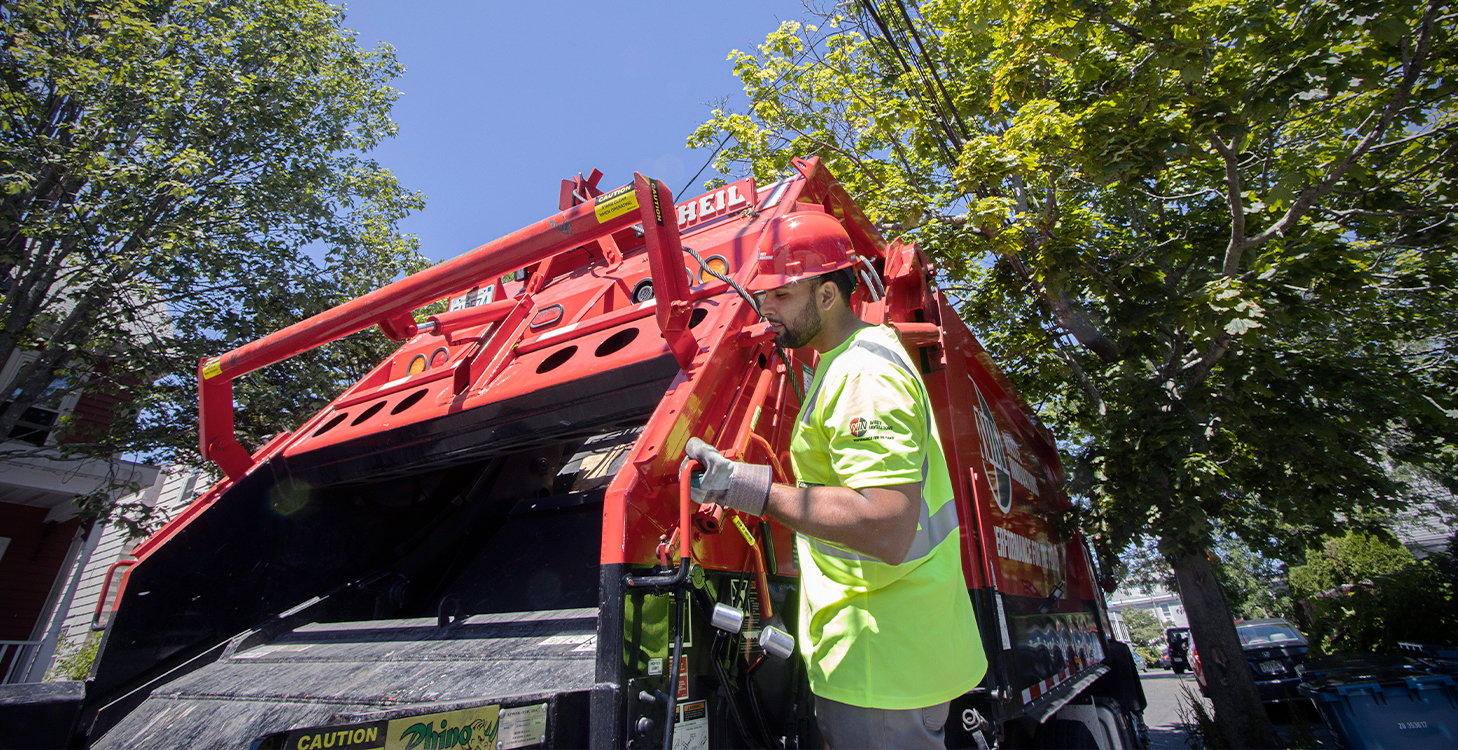 100% Service Guarantee
We strive every day to deliver on-time service with no missed stops.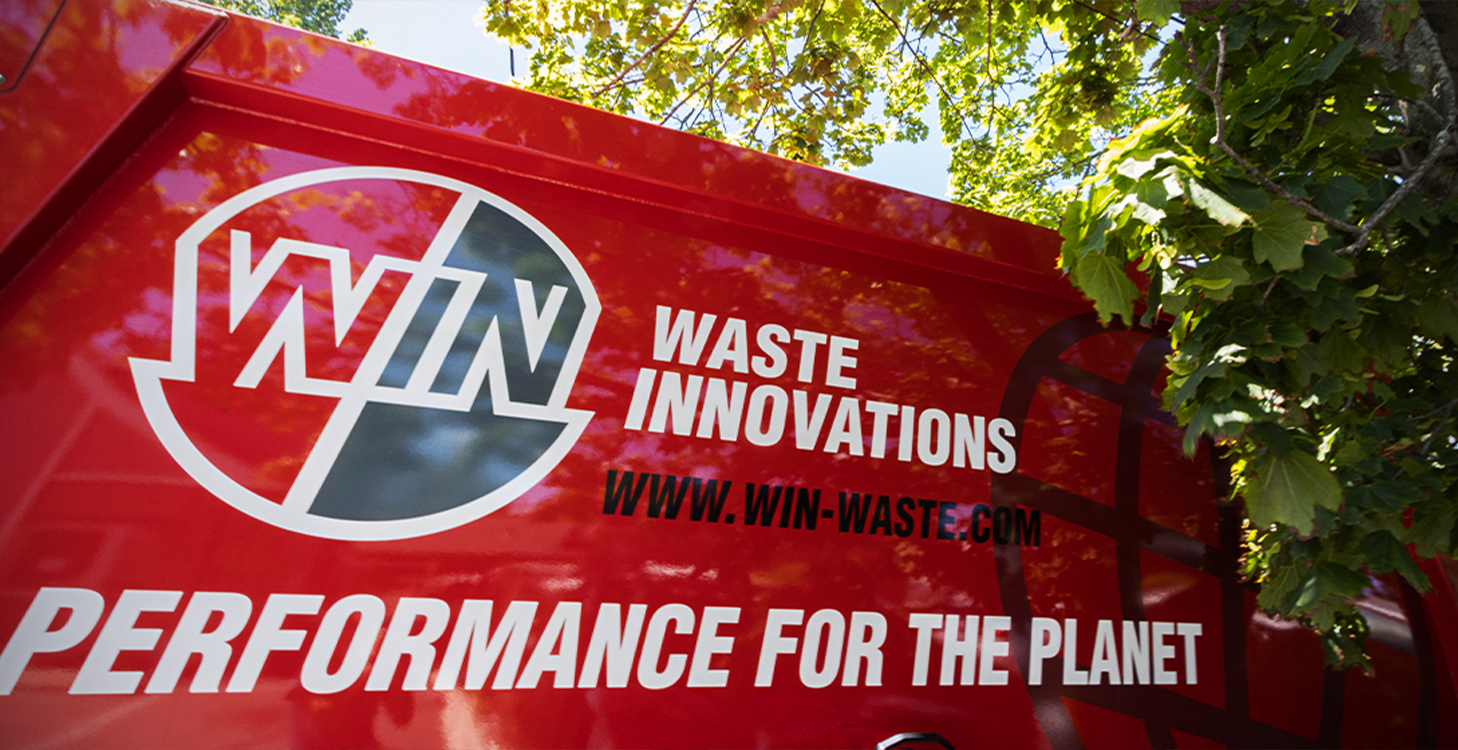 Sustainability Commitment
Our curb-to-grid solution helps you offset your environmental impact.
Manufacturing & Industrial Waste FAQs
Answers to common questions about WIN Waste Innovations' manufacturing and industrial waste and recycling services and solutions.
We work with manufacturing businesses throughout the northeast, including:
Textiles

Automotive

Food and beverage

Clothing

Wood products

Paper

Petroleum and coal products

Metal

Electronics

Appliances

Furniture
We offer flexible contract lengths that are designed to fit your manufacturing business' needs, requirements, and schedules. Contact us to find a contract that works for you or use our quote tool to check dumpster pricing and availability in your area.
We're committed to sustainability at every step of waste collection through our curb-to-grid waste management approach. What is curb-to-grid?
Our collections vehicles follow efficient, optimized routes to pick up waste.

After waste is collected, it's transferred to one of our waste-to-energy facilities where it's converted into renewable energy.

We send this energy back to the electric grid to help power nearby communities and beyond.

We provide you with sustainability reports that illustrate your impact on the environment.
Dumpsters are sized based on how many cubic yards of waste they hold (so an 8-yard dumpster holds 8 cubic yards of waste). We offer a variety of commercial dumpsters ranging in size from 2 to 10-yards. The dumpster comparison above can help you select the right dumpster for your manufacturing business. And as always, contact our team with any questions you have or if you need a recommendation for your business.
Compactors reduce the volume of waste — minimizing the number of dumpsters and hauls you need. This can often result in a more cost-effective waste management solution. We offer a variety of compactor styles — including self-contained, stationary, and apartment-style — and will configure your compactor to meet the unique requirements of your business. Learn more about our compactors, or contact us to discuss your compactor needs.
Hazardous, toxic, radioactive, volatile, corrosive, highly flammable, explosive, biomedical, or infectious waste are never acceptable for a commercial dumpster. Examples include:
Aerosol cans

Liquids

Appliances

Asbestos

Batteries

Chemical products

Computers

Fluorescent bulbs

Medical waste

Propane tanks

Tires

Demolition/construction materials
Contact us if you're looking for a safe way to dispose of hazardous items like those above.
For removal of construction debris or appliances, we recommend renting one of our durable and convenient roll-off dumpsters. If you have an upcoming project, explore our roll-off dumpster sizing.