Residential Waste & Recycling Services
Reliable and responsible waste and recycling services for a greener planet.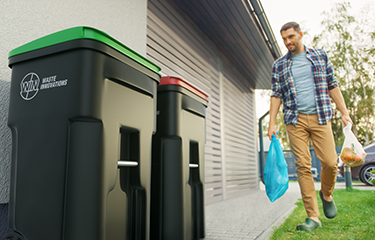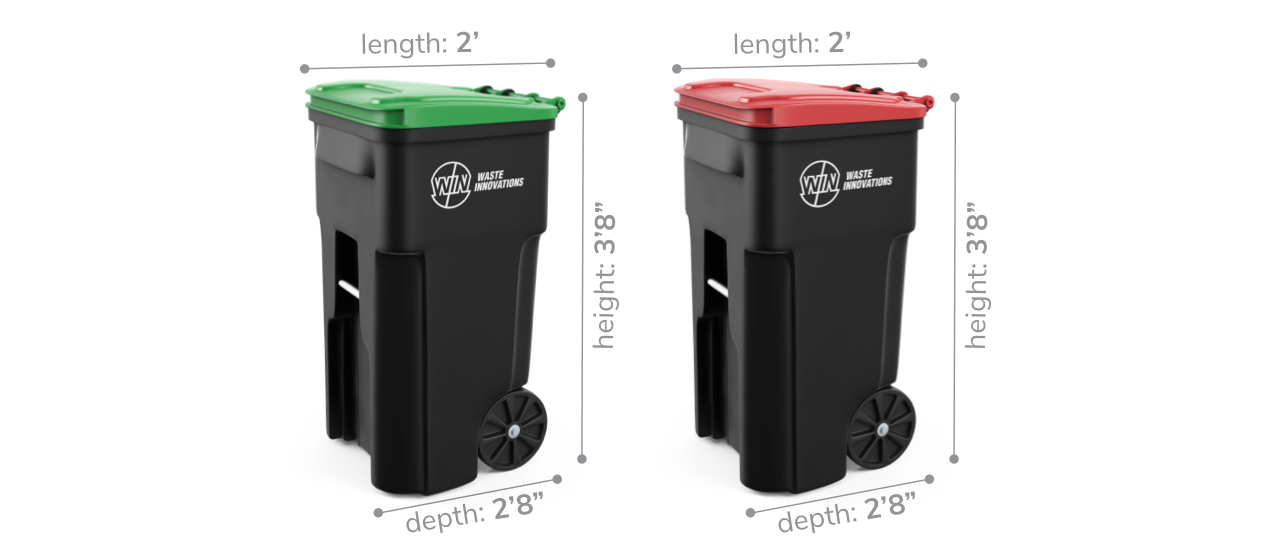 64-Gallon Container
Best for 3-4 people.
Holds: 3 large trash bags
Not available in all areas. Fill out the Get a Quote form to see what is available for your service address.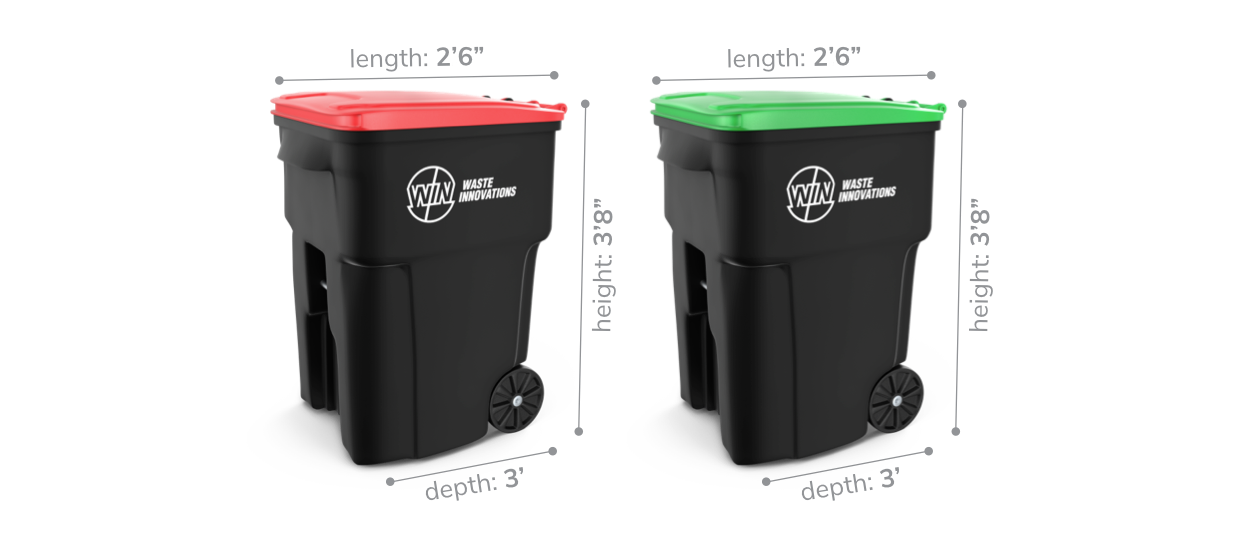 96-Gallon Tote
Holds: 7 large trash bags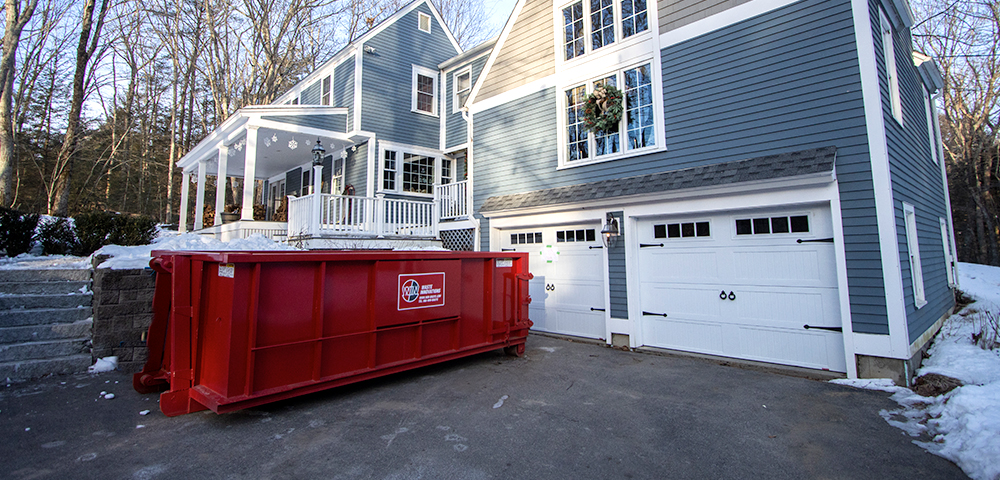 Residential Dumpster Rental
Whatever your needs — whether remodeling, demolition, or other large projects — we have a temporary dumpster for the job. We can conveniently deliver the right size dumpster where and when you need it.
Learn More About Residential Dumpster Rental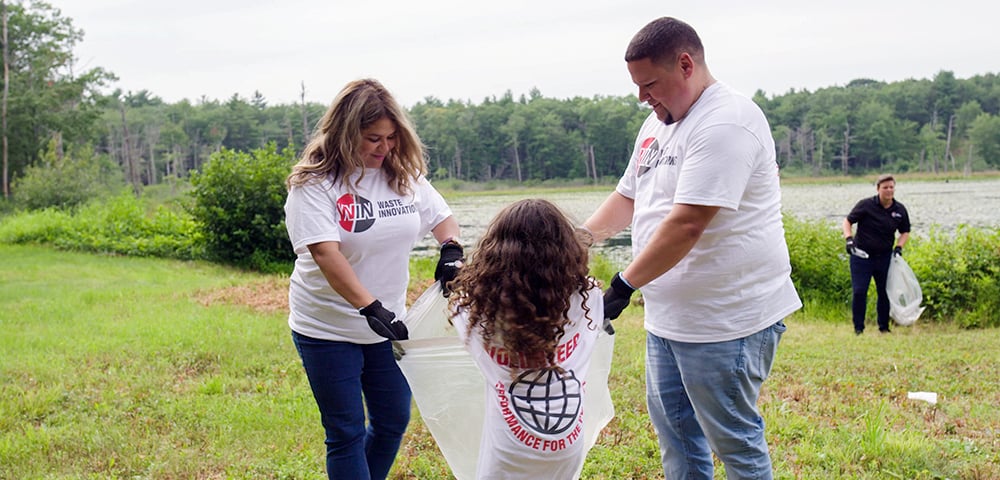 Delivering Performance for the Planet
Through our commitment to Performance for the Planet, we provide transformative curb-to-grid residential waste and recycling services that contribute to a healthier planet by recycling the waste we can and turning the rest into renewable energy.
Learn How We're Green by Design
Residential Waste & Recycling Container FAQs
Frequently asked questions related to residential waste and recycling services.
Compactable, non-hazardous trash and recycling are generally acceptable for a waste container. This includes:
Household trash
Office trash
Food waste
Recyclable items (including paper, plastic, cardboard, and metal)
Contact us and our customer care team can help you and your staff with any questions based on your type of waste and local regulations.
Hazardous, toxic, radioactive, volatile, corrosive, highly flammable, explosive, biomedical, or infectious waste are never acceptable for a waste container. Examples include:
Aerosol cans

Liquids

Appliances

Asbestos

Batteries

Chemical products

Computers

Fluorescent bulbs

Medical waste

Propane tanks

Tires

Demolition/construction materials
Contact us if you're looking for a safe way to dispose of hazardous items like those above.
Massachusetts Department of Environmental Protection's (MassDEP) waste disposal bans prohibit the dumping of leaves and other yard waste as well as animal remains. Food waste is the only organic waste permitted in your bin.
WIN Waste drivers can NO LONGER accept mattresses and textiles in MA, even with a scheduled bulk pickup. Our drivers will have to leave the banned item behind. Please visit the Mass DEP website for more information.
For removal of construction debris or appliances, we recommend renting one of our durable and convenient roll-off dumpsters. If you have an upcoming project, explore our roll-off dumpster sizing.
WIN Waste Innovations is committed to recycling as much as possible, converting whatever cannot be recycled into renewable energy. You can put clean and dry bottles and cans, plastics, paper, and cardboard in recycling containers. See our Recycling page for more information. Recycling rules can vary by community, though, so please contact our Customer Care team if you have questions.
Cancelations take effect on the last day of the month during which you cancel. For example, if you cancel service on June 15, your services will continue through June 30, and you will be billed through June 30.
Give us a call at 866-946-9278!
If your account was suspended due to payment issues but you have paid your balance online through our online portal, you'll still need to call to ensure we get you back on the scheduled service route. If you do not call in, your service will not be restarted until you do!
If your service needs to stop for a short period of time (traveling extensively, seasonal home, etc.) or if your service is put on hold due to a payment issue, please call our Customer Service Center to speak with a representative and they will guide you through the process to temporarily suspend and restart your waste and recycling service.