Driving our customers' sustainability goals.
We're all charged up about the newest addition to our fleet — coming this fall, Boston will have its first electric trash truck that runs on the waste it collects.
Sign up today

Sign up for service today
More and more, customers are demanding that companies do more to protect the planet.
Show your customers your commitment to sustainability by partnering with WIN Waste. Be the first business on the block to be serviced by trucks that are powered by the waste they collect.
Let your trash power a more sustainable economy.
To sign up, call 866-WIN-WASTE / 866-946-9278 or fill out this form.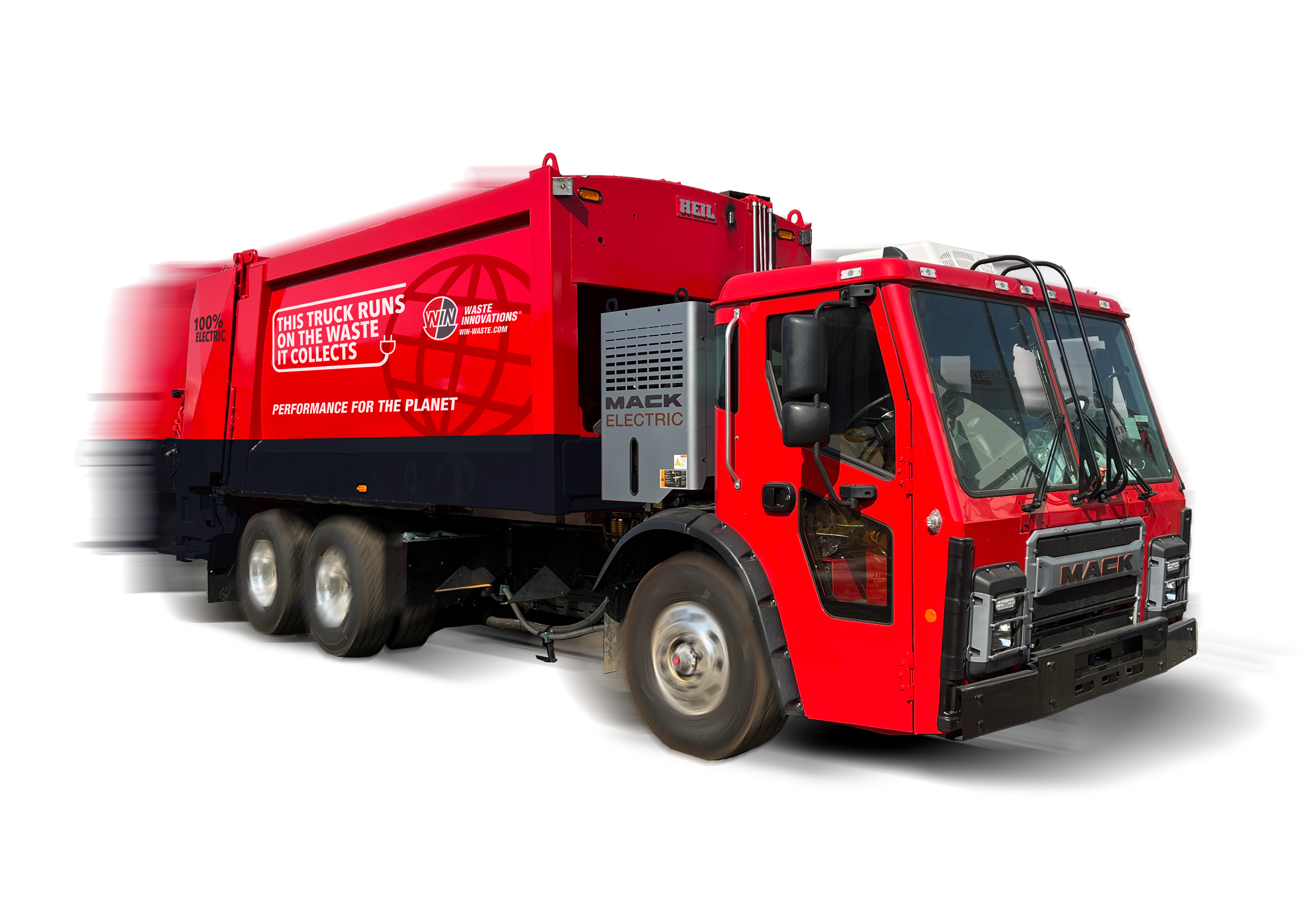 Our new electric trucks are just ONE of the ways we practice sustainable waste handling.
Each year, WIN Waste waste-to-energy facilities converts 6.4 million tons of waste into renewable energy that helps power our communities. Our curb-to-grid approach diverts waste from landfills, reducing thousands of heavy truck trips, which helps improve air quality, lessens the burden on roadway infrastructure, and offsets the need for fossil fuels.
This project has been funded wholly or in part by the United States Environmental Protection Agency (EPA) under assistance agreement DS-96198301, 00A00435, and/or 00A00426 with the Massachusetts Department of Environmental Protection (MassDEP) under the Massachusetts DERA Open Solicitation. The contents of this document do not necessarily reflect the views and policies of the EPA or MassDEP, nor does the EPA or MassDEP endorse trade names or recommend the use of commercial products mentioned in this document.