96-Gallon Container
This sturdy container is the ideal solution for residents or small businesses looking for a convenient solution to their waste and recycling needs.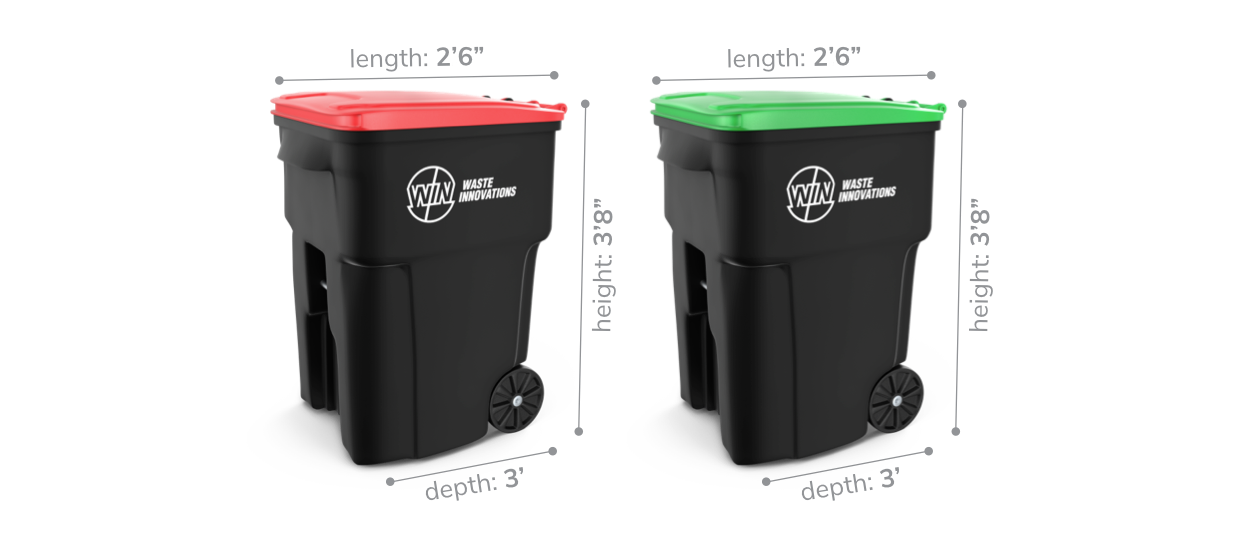 Dimensions
2'6" W X 3' D X 3'8" H
Usage
Best for households or businesses with low waste volume and limited space
Capacity
Up to 7 large trash bags
Services Included
Flexible delivery and pickup
Expert customer care
Using a WIN Container in Three Easy Steps
Check pricing and availability

Use our online quote tool to check container pricing and availability. We'll get in touch to make sure you have your container when you need it.

Flexibility to meet your needs

We know your trash and recycling needs are a top priority. That's why we offer flexible short and long-term service agreements tailored to your budget and waste output.

Simplified service

Our call center offers live support when you need it. From updating your account to responding to changing business needs, we make continued support easier than ever.
Prohibited Items and Materials
Radioactive, explosive, toxic, and other hazardous materials are not safe to dispose of in your 96-gallon container. Examples of prohibited waste include:
Flammable/Explosive Items

Batteries, Fuels, and Oils

Industrial Waste and Liquids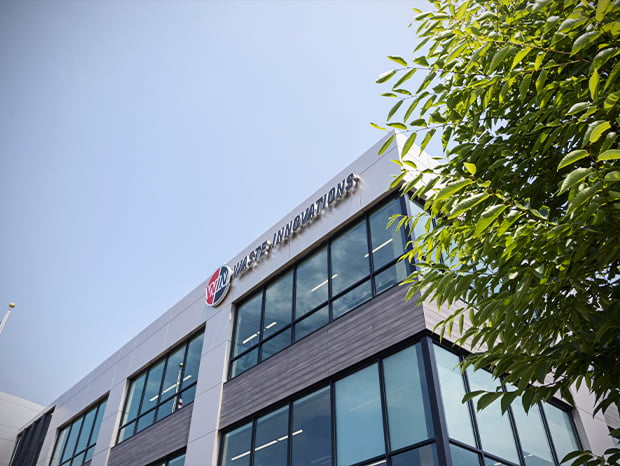 Why Choose WIN Waste Innovations?
We offer customizable, effective waste and recycling solutions designed to fit how you live and work — all while ensuring sustainability at every step.
See Our Story

Waste Solutions to Fit Your Needs
Looking for something to tackle a larger job? Whether you have a big construction project or small clean-out, we offer dumpster rentals in a range of sizes.
Container FAQs
Common answers to questions related to residential container services.