Waste & Recycling Solutions for Construction and Demolition
Construction and demolition are tough industries that require tough waste and recycling solutions to match. WIN Waste Innovations gets the job done with durable roll-off dumpsters, reliable and safe pickup, and the commitment to customer care — including a dedicated VIP Construction Desk — you need to keep your work sites on track and up-to-code.

Featured Solutions
Choose from our sustainable, convenient, and customizable solutions to fit your construction and demolition needs.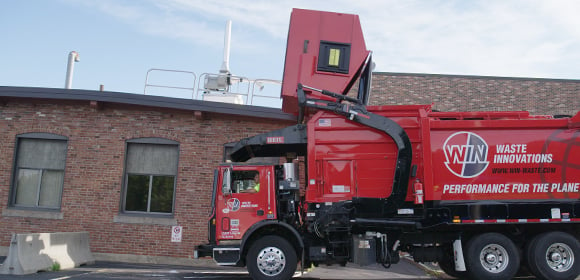 Commercial Dumpster Services (Waste & Recycling)
Backed by our 100% Satisfaction Guarantee, we collect your waste in the most responsible way possible and convert into power.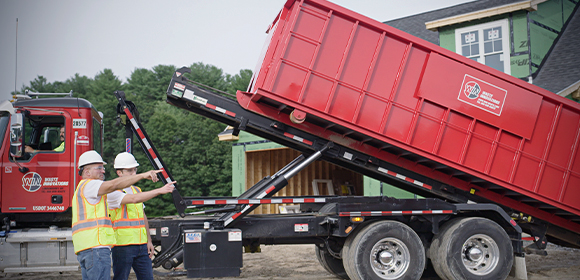 Roll-Off Dumpster Rental
We offer a range of dumpsters that are perfect for short-term construction and demolition projects. Explore our sizes and easily schedule delivery and pickup.
Find the right dumpster
Compare our available dumpsters below to find the right size for your project, or contact us for a recommendation.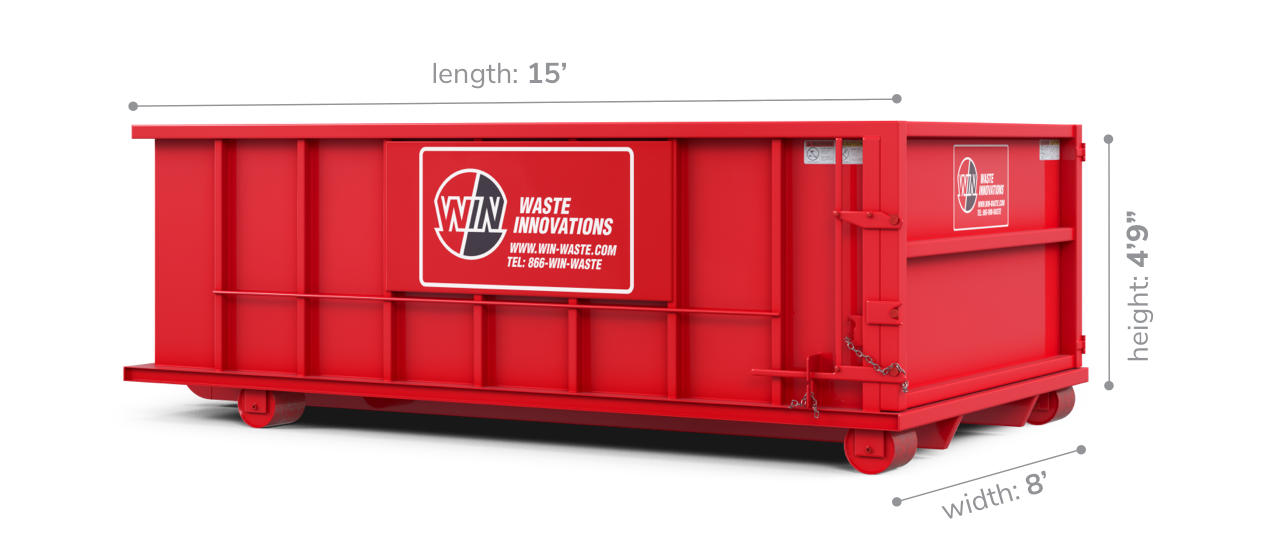 15-Yard Roll-Off Dumpster
Best for small remodels and heavy construction materials like concrete, asphalt, and dirt.
Holds: 90 large trash bags or 6 pickup truck loads
Not available in all areas. Fill out the Get a Quote form to see what is available for your service address.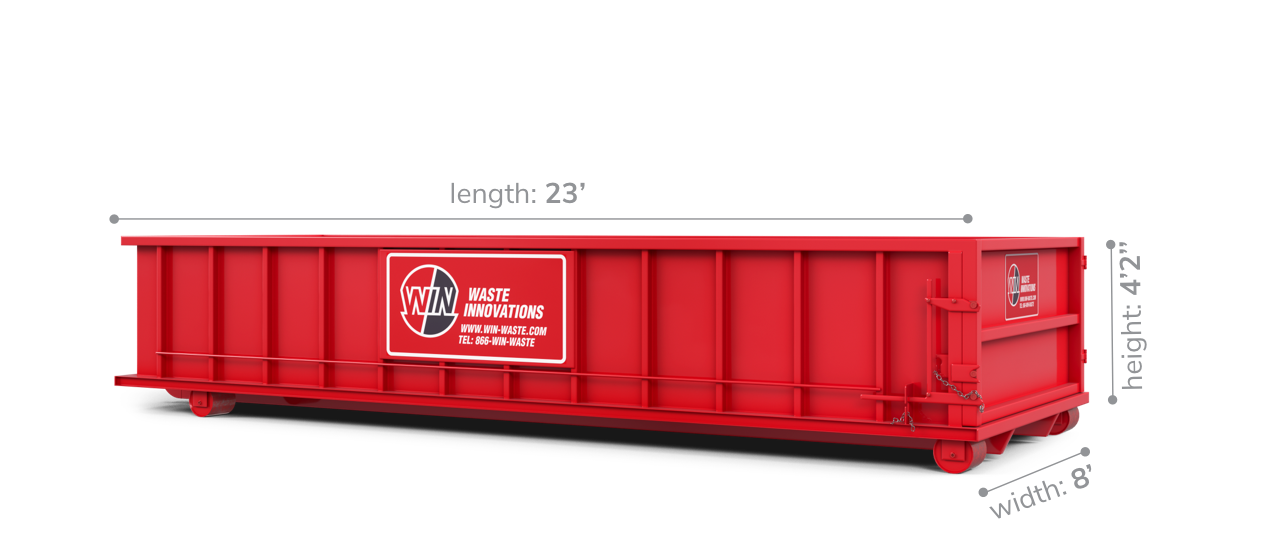 20-Yard Roll-Off Dumpster
Best for seasonal home clean-outs, small remodels, and roofing projects.

Holds: 120 large trash bags or 8 pickup truck loads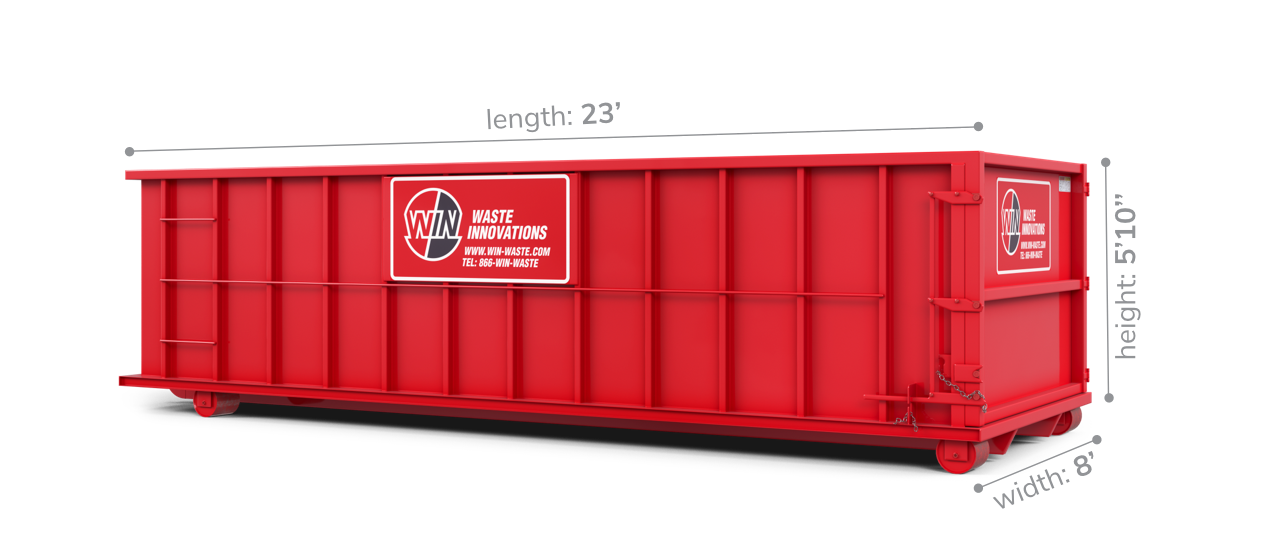 30-Yard Roll-Off Dumpster
Best for mid-sized renovation projects, tree trimming, and junk removal.
Holds: 180 large trash bags or 14 pickup truck loads


Partner with our VIP Construction Desk
To provide the support you need to get the job done right, we offer a VIP Construction Desk — staffed by a team of construction specialists ready to help you with day-to-day needs like scheduling services, ordering new containers and dumpsters, and more.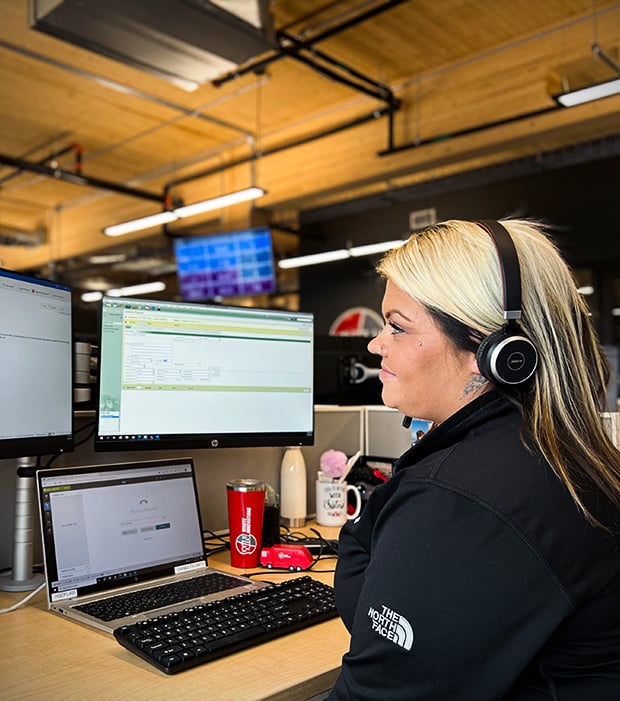 Maximize your cost efficiency
Heavy-duty construction and demolition have their own demands and challenges. From reliable pickup times that won't leave your team waiting to LEED reporting when you need it – WIN Waste Innovations delivers on all this and more while making sure debris and waste is removed in the most sustainable way possible.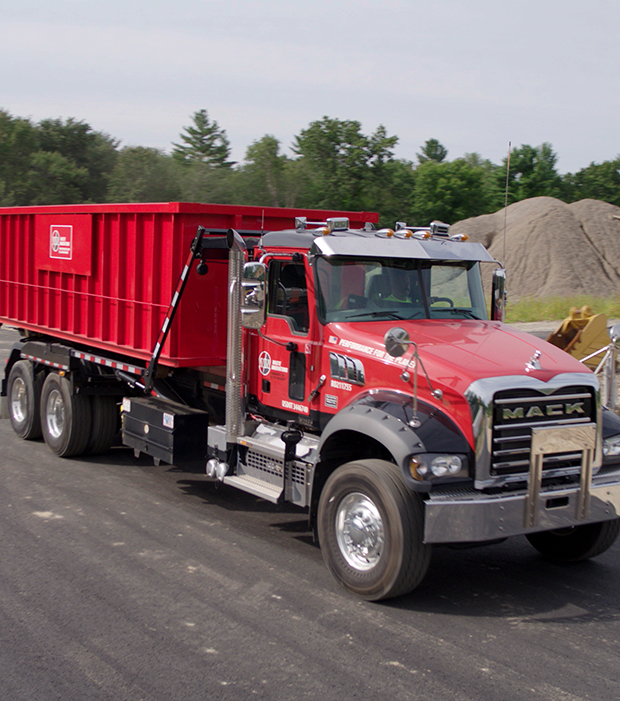 Meet your sustainability goals
WIN Waste Innovations is green by design. With our efficient pickup routes and curb-to-grid approach that diverts waste from landfills and converts much of it into energy, we incorporate sustainability at every step.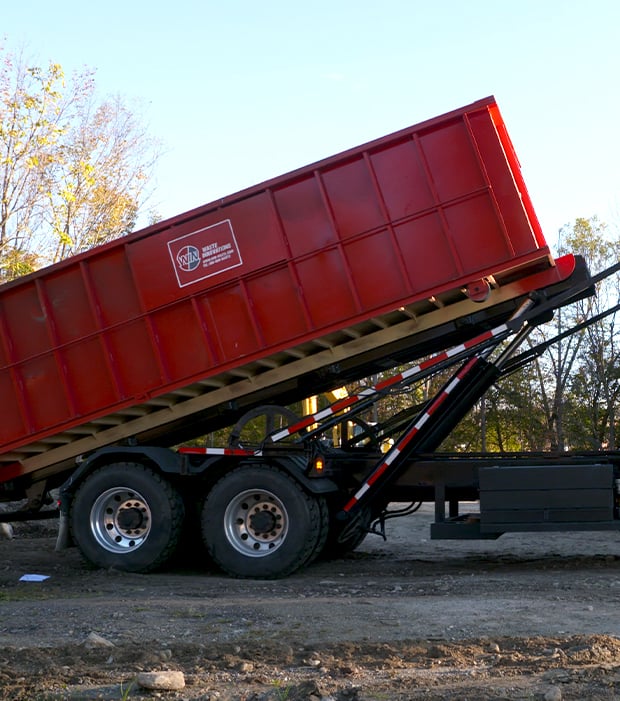 Customer Spotlight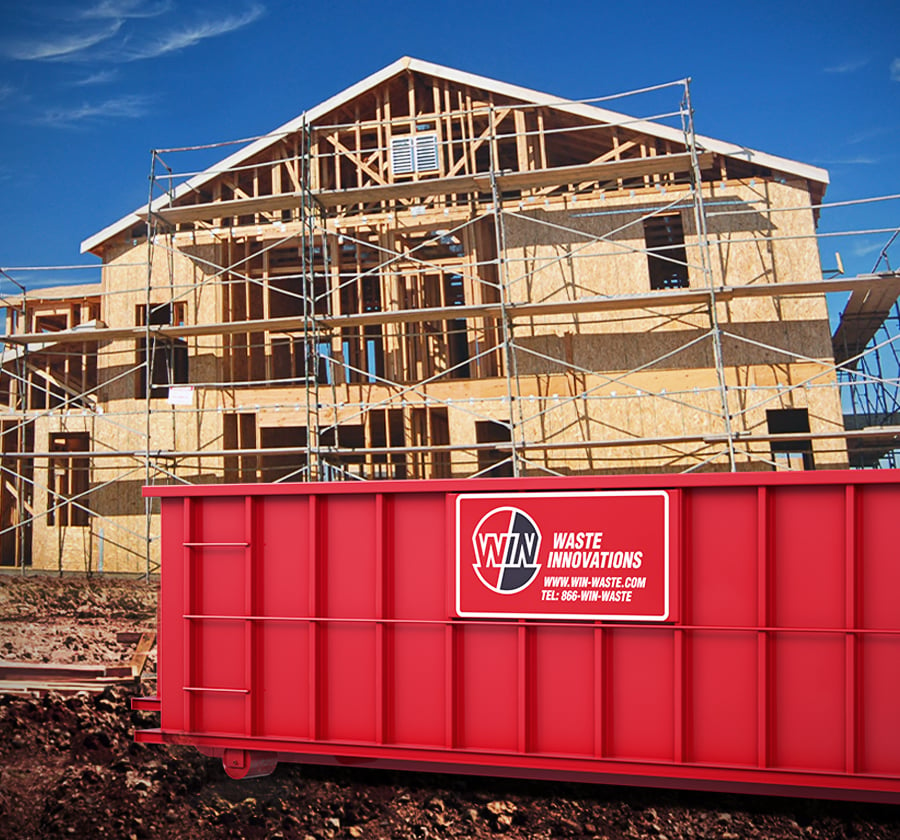 Definitely the best dumpster company in New England! My team has used WIN Waste Innovations for every construction project for the last 4 years.
Chris
Southers Construction
WIN Waste Innovations' Unmatched Service
We're proud to deliver a level of service that other companies don't match.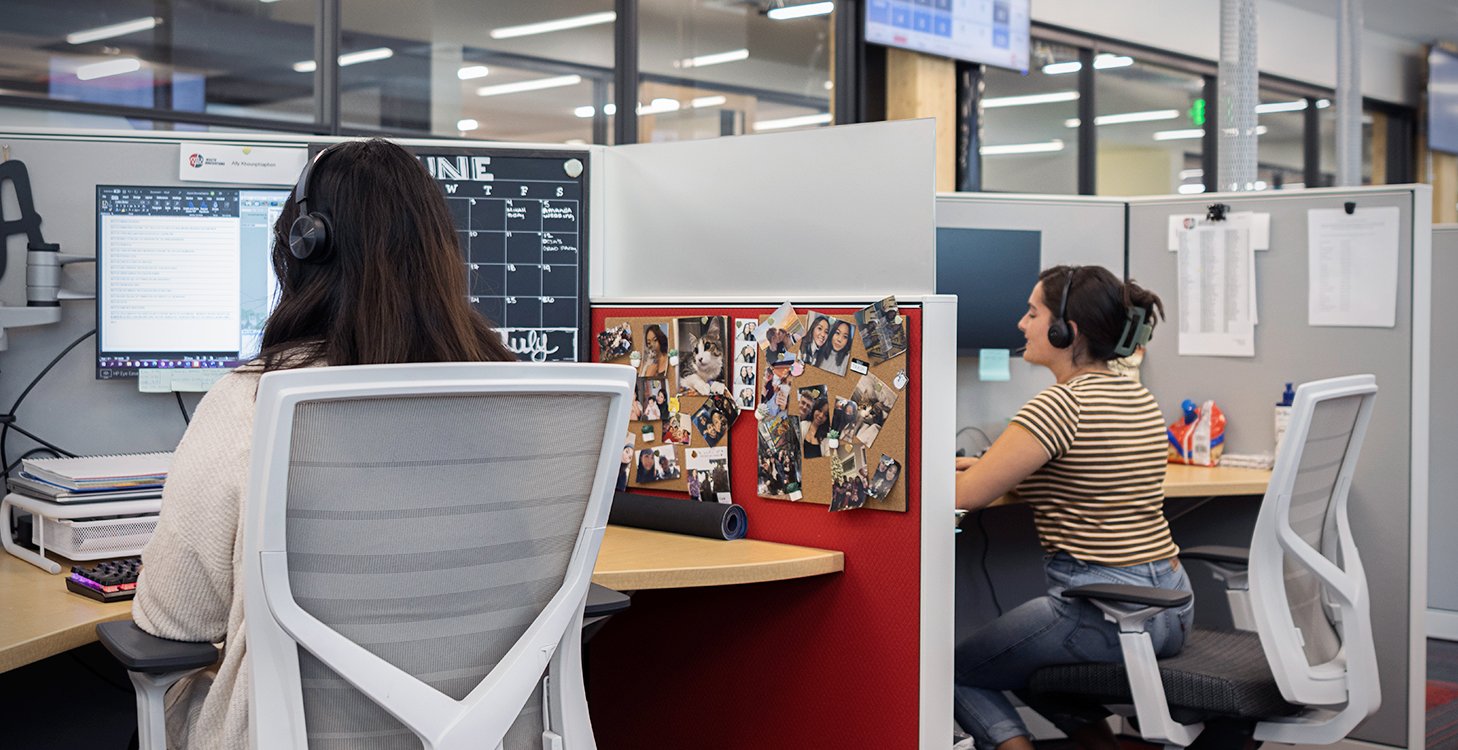 Responsive Team
Have a question? We have a team of experts ready to help you with any concerns you have along the way, including a dedicated contact just for construction.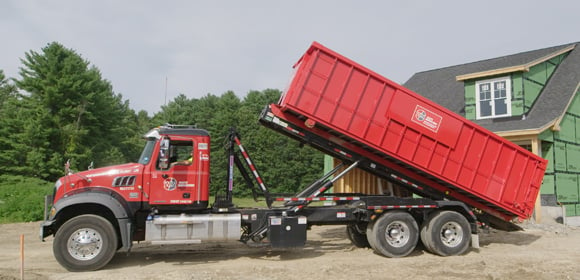 100% Service Guarantee
We offer reliable pickup designed to help you reduce costs without sacrificing efficiency.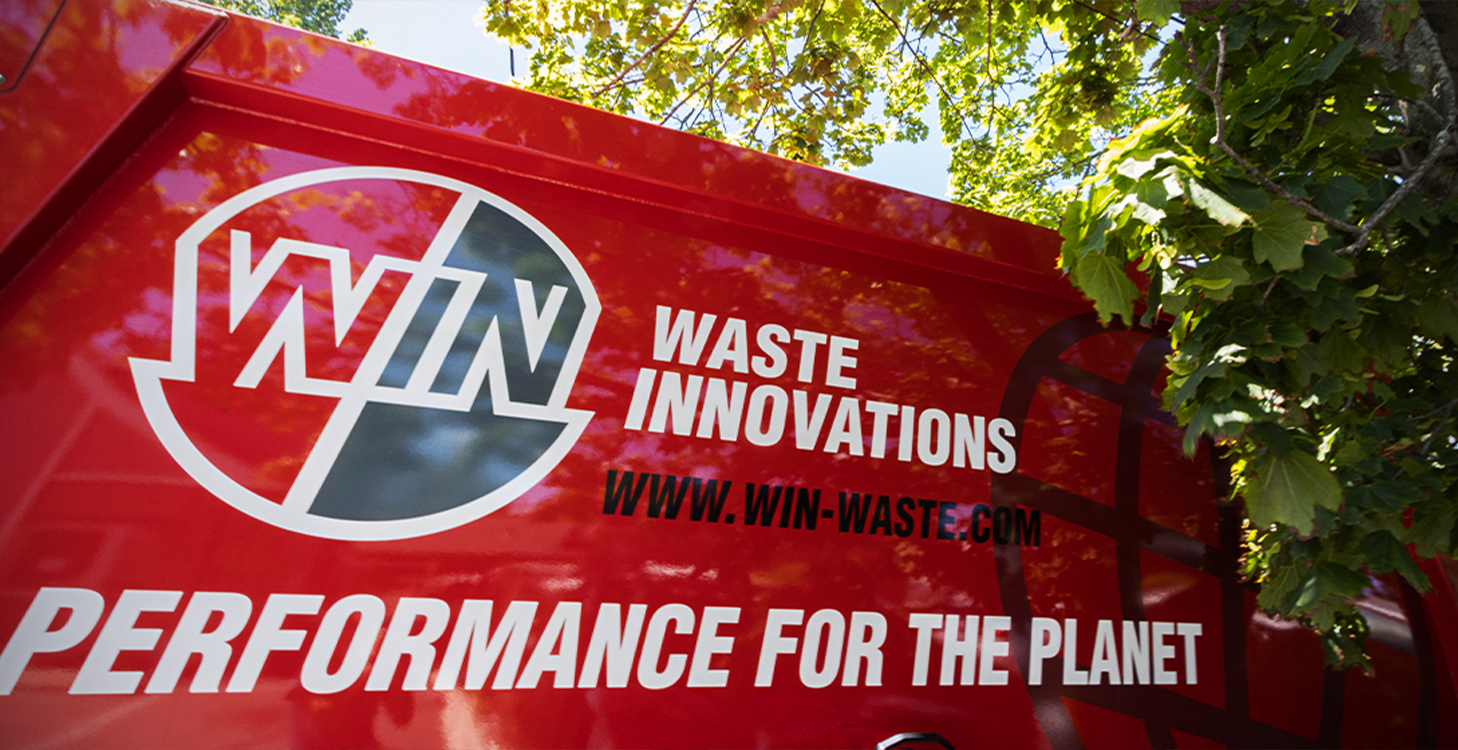 Sustainability Commitment
Our curb-to-grid solution helps you offset your environmental impact and meet your sustainability goals.
Construction and Demolition Waste FAQs
Answers to common questions about WIN Waste Innovations' construction and demolition waste removal services.
We service a wide variety of construction and demolition projects. The most common customers are typically construction and demolition companies looking for a short-term roll-off dumpster rental for specific projects. We also service warehouses, construction companies, home construction, and other businesses that may be looking for a more long-term solution.
The most common types of construction and demolition waste include debris like concrete, brick, wood, metal, drywall, and other roofing materials.
Whether your project is temporary or ongoing, we offer contract lengths that are designed to fit your schedule and waste output. We also offer a range of Roll-Off Dumpster rentals for short-term projects. Contact us to find a contract or rental that works for you or use our Get a Quote tool.
Our WIN Waste Innovations team strives for flexible pickup times based on the size, requirements, and timeline of your project. Contact us to schedule a pickup time that works for you.
Our curb-to-grid initiative incorporates sustainability with every step of our waste collection process. With curb-to-grid, our collections vehicles use efficient, optimized routes to pick up waste. Once the waste is collected, it's then transferred to one of our waste-to-energy facilities where it is converted into renewable energy. We send this energy back into the electric grid to help power nearby communities and beyond. WIN Waste Innovations also compiles this work into sustainability reports to help you meet sustainability goals and ensure work sites are up-to-code.
WIN Waste Innovations offers a range of roll-off dumpsters and commercial dumpsters. If you're unsure of the correct size for your project, contact us for more info or use our Get a Quote tool.
Hazardous, toxic, radioactive, volatile, corrosive, highly flammable, explosive, biomedical, or infectious waste are never acceptable for a commercial dumpster. Examples include:
Aerosol cans

Liquids

Appliances

Asbestos

Batteries

Chemical products

Computers

Fluorescent bulbs

Medical waste

Propane tanks

Tires

Demolition/construction materials
Contact us if you're looking for a safe way to dispose of hazardous items like those above.
For removal of construction debris or appliances, we recommend renting one of our durable and convenient roll-off dumpsters. If you have an upcoming project, explore our roll-off dumpster sizing.